BBR VT CONA CMO onion internal post-tensioning anchorage
The European assessed CONA® CMO post-tensioning anchorage is a multi-strand technology with a flat array of onion-bulb strand ends for internally bonded post-tensioned applications particularly in very thin concrete cross-sections such as slabs. Typical applications include car parks, apartment buildings, commercial office space, retail centers and distribution warehouses.
Key features
Standard tendon sizes from 2 to 6 strands
Optimised for 15.7 mm diameter, 1,860 MPa strand
No anti-bursting or splitting reinforcement required at anchorage
Innovative clip-lock strand spacer and duct sealing filler enhances productivity on site
Very small centre spacings and edge distances at the anchorages
Application of full post-tensioning force at very low concrete strengths (fcm,0 = 21/26 MPa)
Corrugated round or flat tendon duct utilizing either galvanized steel or plastic material
European Technical Assessment and CE marking
CONA CMO assessment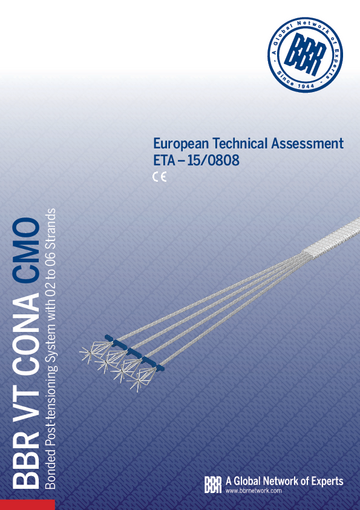 Download the latest CONA CMO European Technical Assessment
See our Downloads page

BBR VT CONA CMX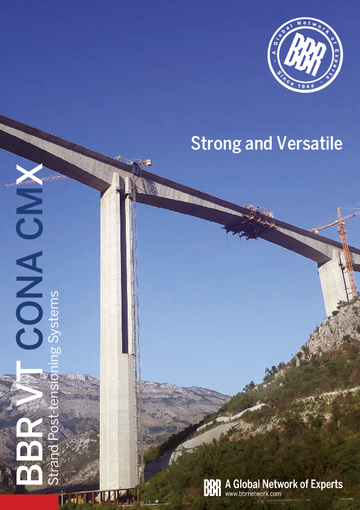 A detailed overview of the extensive range of BBR post-tensioning systems.
See our Downloads page