BBR C Bar system
The BBR C Bar is a high fatigue performance fully-threaded cold rolled alloy steel bar with ISO-specified metric thread and is CE marked to EN 1090.1. It is suitable for use a post-tensioning bar, hold down bolt or tie bar in bridges, buildings and both retrofitting and new build applications. BBR C Bar is available in forces ranging from 539/678 to 1,617/1,793kN (yield/ultimate) and in diameters from 36mm to 48mm, larger diameters are available on request.

Key features
High tensile alloy steel with increased resistance to corrosion
Cold-rolled and heat treatment process for fine structure crystallization and high load bearing capacity
Customized thread rolling and section lengths according to project requirements
Full system accessories including anchor nut, bearing plate and coupler
Available in steel grades 8.8, 9.8, 10.9 and 12.9
Tested and proven high fatigue performance over 10 million load cycles at 80MPa stress range
CE marked
C Bar assessment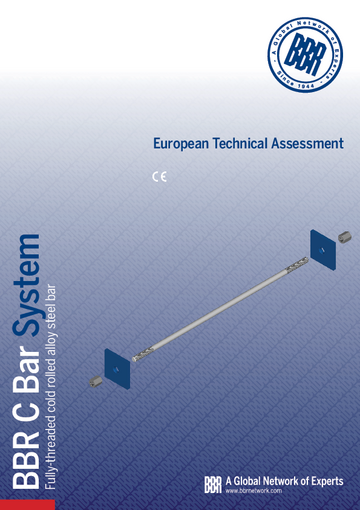 Download the latest C Bar assessment.
See our Downloads page

CONNÆCT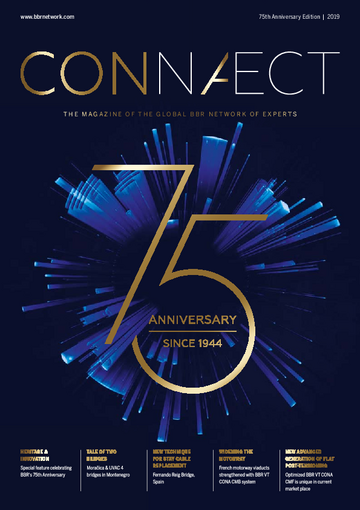 Read more about our BBR C Bar system in this edition.
See our Downloads page