Typical bridge span ranges
Conventional falsework: up to 80 m
Precast segmental span-by-span:
25 - 45 m
Precast balanced cantilever:
45 - 135 m
Cast in-situ balanced cantilever:
70 - 250 m
Launching: 30 - 60 m
Arch (precast and cast in-situ balanced cantilever): 50 - 200 m
Cable-stayed (precast and cast in-situ segments): 150 - 700 m
Get in touch with us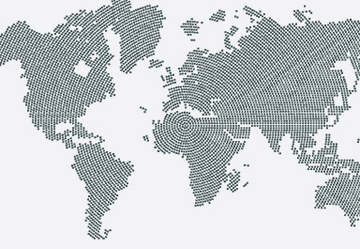 Click here to see our worldwide locations.
CONNÆCT 2017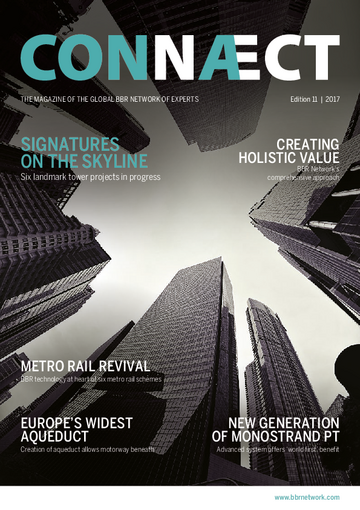 Eleventh Edition of the Magazine of the Global BBR Network of Experts
See our Downloads page

The right method
The bridge construction method plays a significant role and should be considered during the preliminary design period, with the help of the BBR Network. The construction method depends mainly on topography and influences bridge cross-section design as well as span. Basically, four major techniques, such as balanced cantilever, advanced shoring, launching and span-by-span, are employed, along with conventional falsework or bridge heavy lifting operations. In addition, a wide range of different or adapted methods are used.